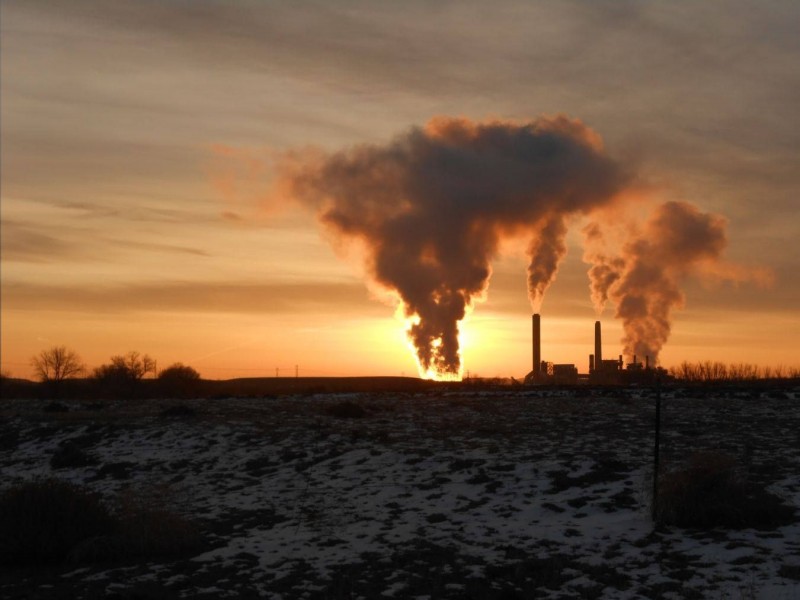 It's rare to find a place where friendly, small-town living meets quality of life and economic opportunity. As you look to establish or relocate your business, remember Glenrock as a community that's not only a great place to do business, but also a wonderful place to call home.
A GREAT PLACE TO GROW… Glenrock provides its residents ample amenities, quality schools and a friendly atmosphere. Situated along Interstate 25, it's only 23 miles from Wyoming's second largest metropolitan area and the 80,000 plus people who live there. Glenrock delivers a nice combination of quality of life with economic potential.
COMMUNITY… Community pride is alive and well in this central Wyoming community. Residents frequently gather in the community parks for summertime celebrations. On game day they flock to the local football field to support the hometown team and when the need arises, they pull together to help their friends and neighbors. It's the kind of place that quickly feels like home, where your neighbors are your friends.
TOURISM… Glenrock's location along the historic Oregon Trail brings numerous tourists through the community each summer. Visitors enjoy local history at the community's Deer Creek Museum. Dinosaurs, frequently unearthed in the Glenrock area, are on display at the Glenrock Paleon Museum. 
OUTDOOR RECREATION… Whether you spend your fall pursuing elk, antelope and deer, or take the mountains each summer with a camper and a fly-fishing pole, Glenrock and the surrounding area are abundant with recreational opportunities. The Laramie Range of mountains is located on the community's southern skyline and laced with public land open to enjoy. It's these amenities and others that have drawn a wide array of shooting sports businesses to the Glenrock Business Community.
AMENITIES…  Glenrock boasts a wide variety of local amenities for its citizens. A 1911 train bridge is the heart and soul of our rails to trails program that is a result of a beautiful community pathway. Our South Recreation Complex is home to a remarkable rodeo arena, baseball fields and camp sites. A recreation center offers weights, a cardio room and sport programs for the youth. The Town of Glenrock bolsters over a half dozen neighborhood parks.
ECONOMIC DEVELOPMENT… Groups like Glenrock Economic Development Corporation (GEDC) want Glenrock to grasp new opportunities for its citizens and bring new businesses to the community. That philosophy is shared across the community and is evident in the downtown area. The historic Commerce Block building, originally built in 1917, was returned to its original splendor with hard work from dedicated community stakeholders and numerous grants. The community's quest for growth continues with our most recent business- McGinley Orthopaedic Innovations (MOI), Wyoming's only medical device manufacturing company. The Town of Glenrock and GEDC helped make this business a reality in Glenrock with a Business Committed Grant, through the Wyoming Business Council. Another success for Glenrock is the Broadsword Group, LLC.- home to Sharps Rifle Co., A-Square, SRC Arms, H.H. Heiser, and Merwin Hulbert. Once again, Glenrock was successful in obtaining a Business Committed Grant through the Wyoming Business Council.
The Town of Glenrock has access to a variety of financial tools to help a business locate or expand in the community. Following are some of these resources:
WYOMING BUSINESS COUNCIL BUSINESS READY COMMUNITY GRANT & LOAN PROGRAM  www.wyomingbusiness.org

The Town of Glenrock is eligible to apply for grants through the Business Ready Communities program and provide financing for publicly owned infrastructure that promotes economic development within Wyoming communities. Projects may include direct job creating projects where a business has committed to locate or expand in a community.
RECAPTURE FUNDS

The Town of Glenrock has been fortunate in receiving grants, primarily, Business Committed Grants through the Wyoming Business Council. Due to the success of these grants, the town has been able to accumulate recapture funds for future economic development.
COMMUNITY DEVELOPMENT BLOCK GRANT PROGRAM

This program provides grants to local governments for community and economic development projects. The CDBG Program provides grants based on job creation for low-to-moderate income individuals.
INDUSTRIAL DEVELOPMENT BONDS
Cities and counties may issue  tax-exempt industrial development bonds to provide financing for manufacturing and energy generation businesses. These bonds are issued within the State's IRS allocation of tax-exempt bond financing. The maximum project is $10,000,000 and the business must apply for an allocation within the State's volume cap. The Wyoming Governor's Office can be contacted to apply for an allocation.
ECONOMIC DEVELOPMENT ADMINISTRATION GRANTS

The Economic Development Administration has specific funds set aside to assist counties that have been stricken hard with energy loss and unemployment. Both Converse County and Natrona County have experienced the greatest loss of jobs due to the decrease in production in the energy industry. The EDA offers grants for projects that help to mitigate the job loss and increase diversification. The Town of Glenrock would be an eligible applicant for these grants.
USDA GRANTS

The Rural Business Development Grant is a competitive grant designed to support targeted technical assistance, training and other activities leading to the development or expansion of small and emerging private businesses in rural areas. The Town of Glenrock would be an eligible applicant for these grants.
WORKFORCE TRAINING GRANTS

The Workforce Development Training Fund (WDTF) assists new and existing industries in the state with the training needs of newly hired or current employees. The major grants provided through WDTF are:
BUSINESS TRAINING GRANTS FOR EXISTING POSITIONS

Up to $2000 per trainee per fiscal year for established Wyoming businesses with existing employees who need a skill upgrade or retraining in their current occupation.
BUSINESS TRAINING GRANTS FOR NEW POSITIONS

Assists growing Wyoming businesses by deferring much of their training costs during the expansion phase and affords new businesses to the State a successful start-up by deferring much of the business' training costs. Grants provide between $1,000- $4,000 per trainee per fiscal year, depending on the employee's full-time status and wage amount.
PRE-HIRE ECONOMIC DEVELOPMENT GRANT

This program is designed to train skilled workers in a particular business or industry. Funds are allocated to a partner group consisting of four contributing entities:

A training provider who can deliver the training, certificate or skills the business requires

A business, group of businesses or an industry with a need for workers

The local or regional Economic Development entity, that will work within the local or regional economic network to provide assistance

The local DWS Workforce Center, which will assist in the recruitment of potential skilled workers, along with placement of trained participants
About Manufacturing-Works
For more than 20 years we at M-W have been delivering training, experience, and solutions for creating value. With our partners we're here to help Wyoming businesses to grow to their full potential.
Manufacturing-Works provides broad technical assistance, engineering solutions, general business assistance, marketing assistance, and financial counseling. Manufacturing-Works is committed to helping businesses by delivering solutions for creating wealth. Manufacturing-Works, in conjunction with others, can deliver complete solutions for companies.
Manufacturing-Works is a not-for-profit organization with professionals positioned throughout Wyoming, with current offices located in Laramie, Gillette, Cheyenne, Powell, and Riverton. Mondays through Wednesdays offer several free hours of service per year per business as well as unlimited access to technical and business assistance for contract development and completion.
Manufacturing-Works is a partnership with the National Institute of Standards and Technology (NIST), the Wyoming Business Council, and the University of Wyoming.
Mission of Manufacturing-Works
Manufacturing-Works is a premier non-profit company which fully assesses the operations of businesses and other organizations and, in concert with our other partners, delivers solutions in the most cost effective manner.

Source:  www.manufacturing-works.com
LOCAL SALES TAX: 5%

CORPORATE INCOME TAX: 0%

INVENTORY TAX: 0%

PERSONAL INCOME TAX : 0%

GOODS IN TRANSIT TAX: 0%

LODGING TAX: 3%

PUBLIC UTILITIES: 0% Assessed

COMMERCIAL PROPERTY: 9.5% Assessed

INDUSTRIAL PROPERTY: 11.5% Assessed